Register Now!
Paradise Valley and Black Bottom
March 01, 2023 | 11:00 - 12:00 PM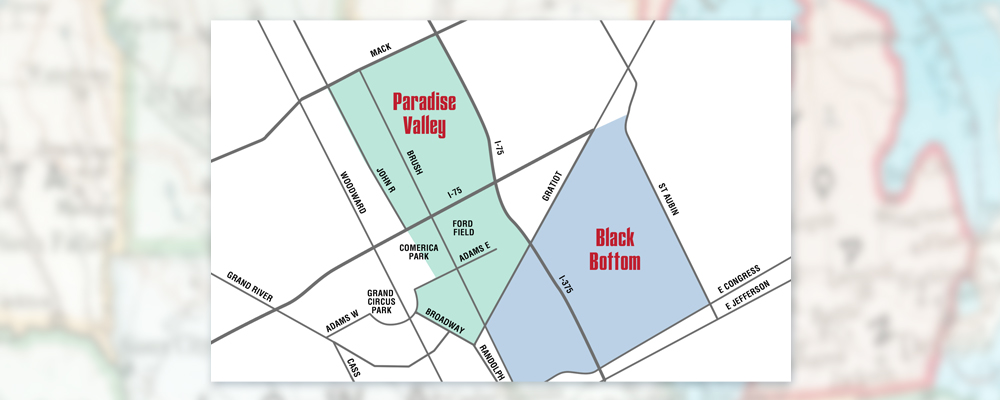 Jamon Jordan, speaker
Black Bottom is the most historically significant, culturally rich area in the history of the state of Michigan. Close to that neighborhood was a business and entertainment district containing hundreds of Black-owned businesses from the 1920s-1950s. It was known as Paradise Valley. Connecting the two was a street that was rich in history and significance to the African American community. It was known as Hastings Street. Please join Official City of Detroit Historian and Tour Leader of Black Scroll Network History & Tours, Jamon Jordan, as he takes us through a virtual history tour and discussion on the origins of Black Bottom and Paradise Valley, and their connection to the Underground Railroad, Housing Segregation, and the federal, state and local policies that helped to create the area and led to their destruction.